STAND UP AND BE COUNTED
VERSUS: RATIONALIZED APATHY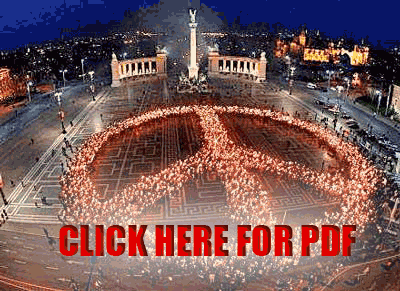 Everything in the world is relative to all other things. One man makes huge sums using the system and the other hungry person makes no money using the same system. We are all born equals; every person's actions are interdependent and relative to everyone else's.
No one survives or creates wealth in a vacuum- we are all in everything together! We are all responsible. We are all interdependent for everything we have and everything we are and everything we do. The rich man's ability to benefit from the system and gain wealth is always interdependent to everyone else.
Just because a man can "work the system" or manipulate the world around him to "allow" him to become rich doesn't make him better or more superior than other men - nor does it entitle him to unbridled luxury and a sense of godhead to further enrich and embolden himself while his fellow man wriggles in pain discontent or hunger.
In our everyday lives let's be kind, sweet and reach out with love and care for each other. Let people of all parties, all creeds and all colors work together for the common good with real cooperation.
All people deserve proper health care, a place to live and food when they need it This must be the unalienable right of every citizen of America - Nothing less will do.
In the U S Millions are homeless - millions are hungry -millions are in poverty - millions are without jobs and health care and many want to disrupt and blame other people for America's problems when it was those same people who screwed up the country for the last 8 years. Tax the wealthiest 2% of the American population now.
The American political system must be overhauled. All political campaigns must be publicly funded.
Politicians, accepting money or favors from people/lobbyists with a vested interest in his or her political work, who "sells out" his constituents votes, trust and rights to the highest bidder, must be held accountable in a court of law for their abuse of voters rights.
Any kind of influence peddling, corruption or attempt to change any single vote away from its democratic principles must result in major jail time. Lets call for the enforcement of political accountability for all politicians of whatever party.
People are frightened to speak up, point the finger and tell it like it is.
We are all victims of our self-inflicted political correctness and our rationalized apathy.
Human beings are moving toward critical mass both environmentally and psychologically. Human life on our planet Earth could disappear anytime under the continuously escalating matrix of human error.
Stand up and be counted.
---